ANTHONY B.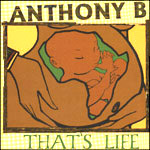 2001 - VP - studio - discs: 1
Keith Anthony Blair, the Bobo Shanti from Trelawney, is not one of the hundreds sing-jays that came out of Jamaica since the beginning of the 90's. He is different, he has style. He started to sing in church when he was very young, with Peter Tosh as a spiritual mentor. His career started in Kingston in 1992 where he met the producer Richard "Bell" Bello of Star Trail Records which helped him with his conscious and spiritual approach to music and lyrics. From that moment on Anthony released one set after the other with collaborations that range from Junior Kelly, to Sizzla, to Luciano and Wyclef Jean (just to name a few). And every time he was able to put his own imprint on the tracks. His nasal voice is really unique and that makes him recognizable after half a line. Another important aspect is that he perfected his skills and as the albums were released one after the other his rough approach changed and got mature at the point to be able to pass from Roots to Dancehall without being disturbing. Add to this an electrifying energy, both in studio and on stage, and you get the strong result that can be heared in this album too. I am on the Roots side but Anthony B is one of the few artist that I like on the Dancehall side too. The best tracks are: the joyful opening track of "Good Life", the tough "Dutty Heart", the tribute to the great and late Peter Tosh with "Equal Rights", the declaration of "Dust 'Em Out" (Dancehall), the Rootsy and almost perfect "All God's Children", the beautiful and best song of the album "Rally Round". Hyper powerful! The set closes with a perfect composition, the slow and heartbreaking "I Will Never Bow Down". This is one of the greatests voices of the contemporary Jamaican scene.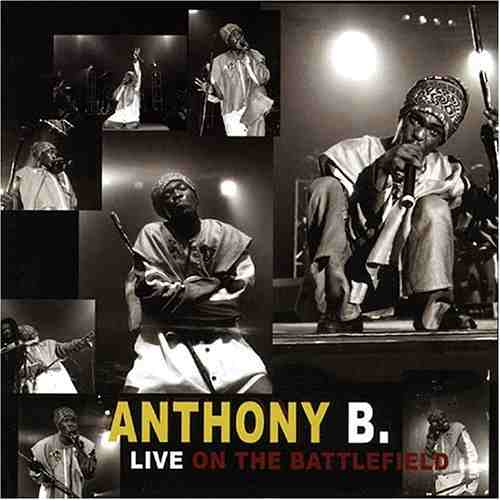 2001 - Nocturne -
live
- discs: 2
The Bobo Ashanti rides the stage in this live recording of the concert held in Toulouse, France on 10 July 2001. Backed by the Star Trail Family Band he performs a fully vibes loaded night of New Roots and Rastafarian beliefs. The first glimpse that it is a unique performance is clear from the start with "Universal Struggle", "Good Life" and "Joy". The usual tribute to Peter Tosh is given with "Equal rights" and a full of fire "Johnny B. Goode". The second part of the show reaches the irie ites with a 6:24 long "Prophecy A Reveal" - maybe one of the best New Roots Rastafarian statements heard on stage. Here is pure fire! And the thing goes on with "Give Thanks" and a great performance on "Love or Infatuation". The night is a Roots based one with almost no "pull ups". A first class night! The show is available on DVD too.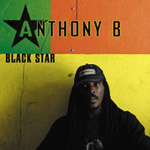 2005 - Greensleeves - studio - discs:1
This set, produced and arranged by Frenchie (Maximum Sound) is quite good. Anthony classic vocal skills here find a good musical ground to shine. The set opens with a strong version of that gem from Ini Kamoze "World A Music", here renamed "World A Reggae Music". That is such an icon that it is easy to destroy it, but Anthony is able to keep it high and effective. "Praise Jah" seems a little bit off-beat and the result lacks the deserved strength. "Poor Man's Cry", featuring Jah Cure who seems under the effect of sedatives, is not particularly interesting. "I Understand" is a slow tune between Lovers and new Roots. "Give Thanks" features Ras Shiloh and is an honest Roots tune. "Never Sell Out" is nothing special. "Watch Over My Soul" is a slow and quite a dark track. The ska of "Black History" makes you dance as forty years ago and at the same time delivers a strong message about the black heritage. That's a good track. "Come Free My Mind" is pure Lovers and it is one of the best songs of the set. "Don't Buss Your Gun" is a charge against the false leaders and a typical slow Roots tune from Anthony. "Rastafari Crown" is a declaration of his Rastafari beliefs. "Sunshine" is the other best track (along with "Come Free My Mind") of the set. That is not such a gem, but its strong refrain is difficult to forget. More than that the song is an ode to life! "Start It Now" is the only Dancehall song inside a set filled with Roots vibes that emerge with some force in a couple of tunes that for sure will be inside Anthony future classics.
CONFUSED TIMES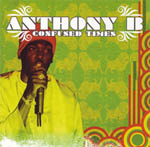 2005 - Penitentiary - studio - discs:1
This is a very disappointing set. I pretty sure that even the toughest fans of the Dancehall side of Anthony B do not find this album interesting. Without mentioning the Roots fans that for sure will turn away. There are only a couple of exemptions but they do not help so much. Anthony singing is quite efficient, but the music on which he delivers his lyrics is poor and meaningless: some poor digital rhythms here, some hip-hop there. The leaflet says that all the tracks were written by Kemar McGregor (Anyone?). I do not know who is the man but the result is depressing. What else? If there is something to be saved you can find it here: "Moment Been Waiting For"; "Soream" works more or less quite well, at least if compared to the rest; "Can't Take My Eyes Of You" stands on the same level, but is still wretch; "Rasta" is probably the best here. Forget the rest.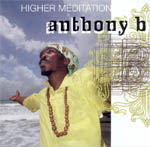 2007 - Greensleeves - studio - discs:1
This interesting set from one of the strongest contemporary Jamaican voices opens with "Intro", which features part of a speech from H.I.M. Haile Selassie. The real first song is the second: the title track "Higher Meditation", quite fast Conscious Roots. ""Honour To Marcus" (featuring Natty King) praises Garvey giving a lot of space to the young and new talent from St.Thomas. "Nah Run From People" is the gem. This a very strong and powerful Roots song addressing the need to face badmen and what they deliver daily in Jamaica. "Hold On" is good in the lyrics but not very impressive in the refrain. "Just Can't Live That Way" is the second gem: slow, captivating, mesmerizeing. "Ease Off" is Dancehall. "One Chalice" is slow, again, and is a very powerful Roots tune. "Tried Of Waiting In Vain" is another slow Roots, almost Lovers Rock, tune. "Your Time Has Come" is the third gem: slow, strong, like a night praise to Jah to make Babylon fall. "Jah, Jah, Jah, Jah" is a typical fast song from Anthony on which is quite difficult to avoid dancing. "Smoke Weed Everyday" is quite a strange song: it does not fit in this set (maybe in no one) and its digital rhythm is frankly boring. "No Passa Passa" is Dancehall. The set closes with "Real Warriors" featuring a tough Turbulence. This set delivers a very confident Anthony B and is quite advised for those that do not know what kind of good music this already grown up artist is able to deliver.
o