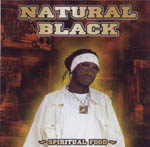 2000 - Patate Records - studio - discs: 1
The Guyanese born Mortimer "Duke" Softley started to sing-jay in his homeland at parties. In 1995, after the service in the Army and a job as a welder, he decided that the only way to be known outside Guyana was to move to Kingston, Jamaica. He started to record but due to poor promotion no album was released for five years. In the meantime the songs "Songs With Feelings" and "Bad Mind" got quite success. The present set produced by Roger and Peter Grant is his debut (it contains that song too) containing the major hits recorded since he landed in Jamaica. His attitude (or at least in this seet) is to move between New Roots and Dancehall rythms with quite confidence. His own songwriting is basecally concentrated on social issues and his Rastafari spirit is present almost in every song. As I wrote elsewere here in my website, I am not such involved in Dancehall. So I will only signal the best Roots tunes: "Bad Mind", "To My Bonafide", the strong and beautiful hurricane of "Rising Up", the almost Lovers "I Miss You", the title track "Spiritual Food" (which would be greater with some female backing vocals), and "Song With Feeling". Someone says that his voice resembles that of Buju Banton and Sizzla. Maybe more Buju than the latter. In any case this is an artist to keep an eye on.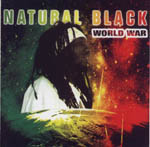 2004 - Lion Roots Records - studio - discs: 1
This set from Natural Black only half maintains the promises made with his quite interesting debut "Spiritual Food". The tracks are not particularly touching as the set seems an average album from the beginning of the new millennium. The songs seems a little bit too much smooth and the result is as if some strength was missed. Actually the album is not that bad but after the debut I was expecting something more. My favourite track are: the strong New Roots of "Black Woman" and the highly African influenced tune "Chiguen". This is really a song that emerge from the set since it is like a song from Alpha Blondy spiced with a contemporary touch. The rest is not impressive.