SCIENTIST
RIDS THE WORLD OF THE EVIL CURSE OF THE VAMPIRES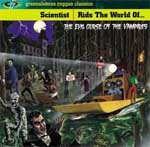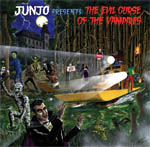 1981 - Greensleeves - studio - discs: 1
It does not really matter if you like Dub (experiments, in this case) or not. Once you hear this set for the first time you will for sure admit that here there is something quite different from what you were used to. Overton H. Brown, born in 1960, by the late 70's was already working for King Tubby as an amplifier repair man. He had such an imagination (like moving consoles, etc.) that King started to call him Scientist. Looking at Prince Jammy by the mixing board at Tubby's he started to desire to be there with his hands on it. Tubby permitted Overton to check the board but the real start came from Junjo Lawes. Around 1979 / 1980 he was a studio employee, mixing top music for Laws played by the Roots Radics and Soul Syndicate. He was nineteen years old! Meanwhile he rejuvenated Studio One. Here he learned to record live sets working on a twentyfour tracks. His big innovation at Studio One was to use the equalizer while recording. Up to that moment it was common practice to record flat and later equalize. (Of course Lee "Scratch" Perry was already recording that way. Perry was always ahead!) After him all started to do like that. Overton went back to Tubby, after Coxson got paranoid thinking that he was there to sabotage his studio. Back there and under the keen eye of the producer Bunny Lee, Scientist brought the almost forgotten practice of recording Dub albums to a new dimension. Albums as "Scientist Meets The Roots Radics", "Scientist Meets The Space Invaders" and the present one are classics. Here the Roots Radics play. Junjo Laws produces and arranges. According to the sleeve notes the set was recorded at Channel One. King Tubby's is where it was mixed. Scientist mix. Many historians have declared that his sets are among the classical top Dub albums that came out of Jamaica. I can only confirm this, transfixed as I am while writing these comments by the sulphurous sounds of Scientist. Magical... and made at twentyone!
1. The Voodoo Curse
2. Dance Of The Vampires
3. Blood On His Lips
4. Cry Of The Werewolf
5. The Mummy Shroud
6. The Corpse Rises
7. Night Of The Living Dead
8. Your Teeth In My Neck
9. Plague Of Zombies
10. Ghost Of Frankenstein
WINS THE WORLD CUP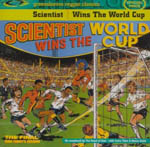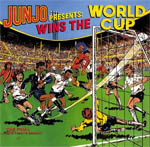 1982 - Greensleeves - studio - discs: 1
Originally released in 1982 "Scientist Wins The World Cup", reprises the successful formula of "Rids The World Of The Evil Curse Of The Vampires" of the previous year. Starting from classics originally sung by Hugh Mundell, Wayne Jarrett and Johnny Osbourne, Scientist again builds beautiful and complex musical Dubbed structures that define his unique approach to the mixing board. Bringing from one side the Roots 70's mood alive, and on the other completly fixing inside the Dancehall era which Henry "Junjo" Lawes (producer here) highly helped to establish, Overton H. Brown shifts between the two creating an autonomous sound. This great set was recorded at Channel One and at King Tubby's with the Roots Radics providing the music. The original Lp contained ten tracks but this reissue adds six bonus tracks which are supposed coming from the same sessions. These tracks are very good and maybe if at that time Lp's would contain more physical space they would have been inserted too.
BIG SHOWDOWN AT KING TUBBY'S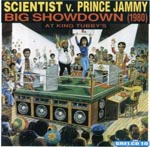 1980 - Greensleeves - studio - discs: 1
Imagine four characters: Henry "Junjo" Lawes in the role of producer, Prince Jammy and Scientist as the engineers, and Barrington Levy as the provider of a set ("Englishman" 1979) to be fully deconstructed by the Dub approach. This is exactly what "Big Showdown At King Tubby's - Scientist v. Prince Jammy" is: Prince Jammy and Scientist for five tracks each by the board. Here the announcer is Jah Thomas and the music is played by the Roots Radics. The set was recorded at Channel One and mixed at King Tubby's. The result is of course two different approaches to Dub. I prefer Scentist because is somehow more innovative and edgy. On the other side, also Prince must be taken seriously.
ENCOUNTERS PACMAN
waiting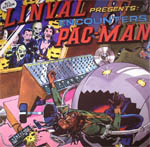 1981 - Greensleeves - studio - discs: 1
Comments:
SPACE INVADERS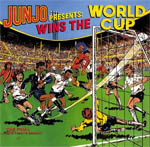 1982 - Greensleeves - studio - discs: 1
JAH LIFE IN DUB
* * * *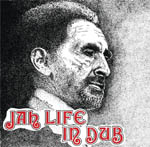 1980 - Jah Life Music - studio - discs: 1
What's this after all? An unofficial compilation? Some sort of pirate stuff, or unlicensed release? Not at all, Not at all! This is an official release of some almost lost LP that was intended to be issued in 1980 but at the end was never released for obscure reasons. As with things that can only happen in our beloved Jamaica, the sleeves were printed and ready to receive the vinyls when something happened and the LPs never reached the record shops. To get things even more muddy those sleeves were used for a different set from Revolutionary Sounds dub LP. Those who are familiar with Barrington Levy's classic Bounty Hunter and Englishman albums will be aware of the effectiveness of these Channel One Roots Radics riddim tracks, and of the youthful Scientist's panache at King Tubby's fabled mixing desk. At the end of all these tribulations, here we are with a powerful classic sounding Scientist set. This album was recorded at Channel One Recording Studio and mixed at King Tubby's Studio. The personnel are: Errol "Flabba" Holt (bass), Carlton "Santa" Davis (drums), Gladstone "Glady" Anderson (keyboards), Earl "Chinna" Smith (lead guitar), Christopher "Skyjuice" Blake (percussions) and Bo-Peep Bowen (rhytm guitar). Of course all is mixed by Scientist. There is a problem, at least with my CD. A few of the tracks (# 3, 5, 6) are missing the expected bass frequencies. I would be curious to hear the vinyl to understnd this issue. Very good classic Scientist.


1. Jah Life In Dub
2. I'm The Only In Dub
3. Shaolin Dub
4. English Dub
5. Collie Dub
6. Bounty Dub
7. My Heart Is Dub
8. Skylarking Dub
9. What You Gonna Dub
10. Moonlight Dub