BUSHMAN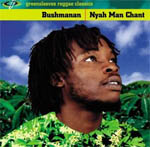 1997 - Greensleeves - studio - discs: 1
By the end on the 80's and the beginning of the 90's a new wave of conscious artist came to light with a cultural perspective. Bushman (born Dwight Duncan) is one of them even if this debut is from 1997. This set was produced by Steely & Clevie. The result is considered one of the great debut set in the mid 90's. And Bushman is for sure one of the modern Roots artist to look at. But not everything is particularly impressive. His unique baritone voice gives strength to songs like "Hyah Man Chant", "Rude Boy Life", "Black Star Liner", "She's Gone", "" The rest is too much digital or musically uncertain.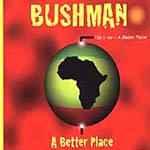 2000 - Artists Only! - studio - discs: 1
This third album from Bushman is quite disappointing. Among some tracks with no real energy and quite bored, only a few Roots songs are interesting even if some lack the force expressed by the best tracks from the debut album. What is interesting here is: "Doesn't Matter", "Higher", "A Better Place" and "Fill My Cup". Not very much for a thirteen tracks album. All seems a missed occasion for a very peculiar and strong voice.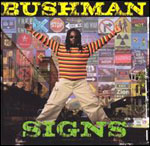 2004 - VP - studio - discs: 1
Bushman comes back with this set which is without ant doubts stronger than "A Better Place". Colin "Hey Dread" Levy of Kings of Kings International is the executive producer and this makes the difference. More than this the songs stand on a higher level than the previous releases. Dwight "Bushman" Duncan is focused more than ever on conscious lyrics and the music uplift the messages. This is finally what the man can do (up to now) and it is quite good indeed. Almost all the material is of high quality with only a couples of exceptions (as the musically confusing "One Tin Soldier" which sounds as an American Country song). The best Roots songs are: "Creatures Of The Night", "Pleasing People", the deep "77 Times 7", "Wicked Man", "Talkative" and "A-Merry Mecca". As expected there is a Lover's Rock tune with "Lonely" (featuring Niki Burt). The album closes with the Nyahbinghi of "Mother Earth". Many people compare Bushman to the similar-sounding Luciano. But I think that this is an exaggeration. Their voices are pretty different and the material delivered differs for a lot of reaseons. I think that Bushman has his own artistic personality and it should not be confused or compared to Luciano's. This set is far away from being considered a masterpiece but is far better than other sets from Duncan so far.